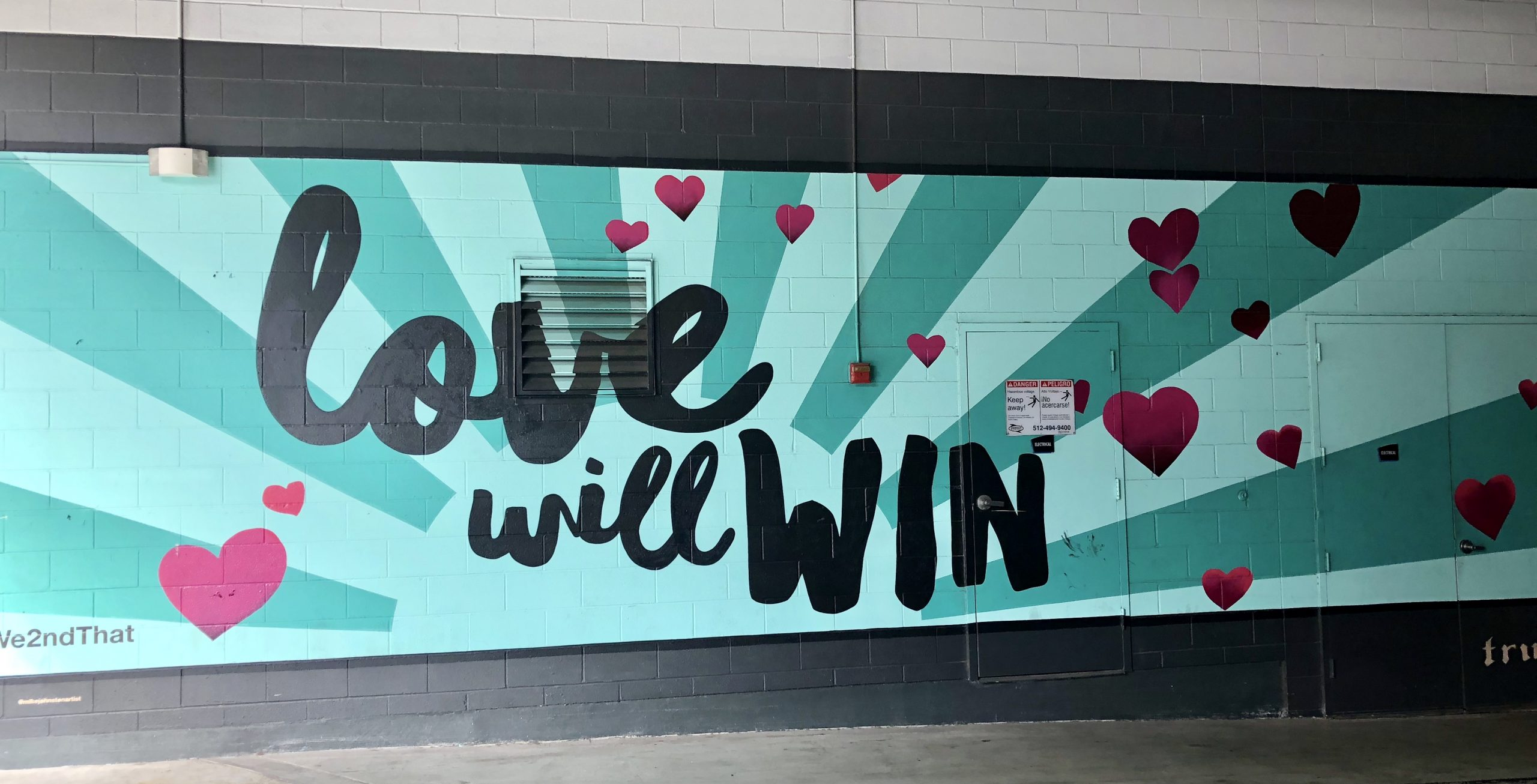 Happy Thursday, Y'all! I hope you're enjoying the cooler temperatures and all the fun Halloween decorations around town. I sure have. This year my daughter has been borderline obsessed with the L. Frank Baum books about Oz and all its characters. She is dressing up as Princess Ozma, which, unlike Dorothy, is not a costume you can find anywhere! Thanks to her grandmother's help, she is going to be an adorable little girl ruler for a night.
I can't remember another October with so much real estate activity, especially in an election year! In the past week, we helped 4 clients win homes in competitive situations. In addition, there are also many buyers starting the buying process now, which is unusual for this time of year but wise that these buyers are getting in before what I anticipate to be a very busy spring season next year. We're thrilled to be helping these clients and are grateful for all your referrals! Thank you for your trust in us. If you or someone you know is considering a move, please reach out. We'd love to help!
Our company's mission is to help everyone find their place in the world. With innovative technology, tools and services, we're redefining the home buying experience for clients like you.
Find out more about how we're guiding buyers to
their dreams every day, one home at a time.
Innovative Technology

Compass technology is designed to enhance and streamline how you and I collaborate at every step while buying your next home. We'll have our finger on the pulse of the market at all times, with powerful tools to ensure you know about every home that becomes available.
Unique Buying Programs

Our programs are tailored to fit you. Compass Bridge Loan Services can give you the power to make an offer on a new home, without rushing to sell your existing one. Compass Coming Soon provides access to homes before they hit the market.
Access to a Nationwide Network

With 15,000+ agents in the top 20 U.S. markets as my colleagues, I have an expansive and collaborative community that provides unlimited co-brokering and referral opportunities, in turn putting homes from around the country right at your fingertips.
Ready to reap the benefits of what Compass can offer and achieve your real estate goals?
Your Guide to All Things 
New & Noteworthy 
in Austin
2 Popular Austin Bars May Topple as 48-Story Apartment Tower Rises Downtown

"Two Rainey Street bars face the bulldozer as developers prepare to build yet another residential tower in the popular Austin neighborhood. 

The City of Austin has approved demolition permits for properties that house two Rainey Street bars — Craft Pride at 61 Rainey St. and Javelina at 69 Rainey St. Both structures date back to around 1920" 

... 

keep reading.
Amazon Aims to Hire More Than 1,200 in Austin Area for Seasonal Positions

"

The world's largest e-commerce company is ramping up for the holidays with a big hiring push. 

Seattle-based Amazon.com Inc. disclosed Oct. 27 plans to hire 100,000 people for season roles in the United States and Canada to complement its regular full- and part-time positions.

That includes hiring more than 1,200 people in the greater Austin area, from Round Rock down to San Marcos, an external spokeswoman said.

" Judge Sam Biscoe said

"

...

keep reading.

Top Picks for Things to Do 
Oct. 30-Nov. 1
Art Heist Mystery Tour

In socially-distanced groups, experience a mystery-filled adventure at The Paramount Theatre's Art Heist event! This 90-minute immersive true-crime walking show lets you feel like a real detective for the day, as you explore around downtown Austin and listen to actors tell stories and reveal clues to help your group solve the 'Art Heist' mystery! It's also perfect for families. Click

here

for more information and tickets!
'Songs Under the Stars' Presents: Motown Grooves

Throwback musical perfection awaits you at Zach Theatre this weekend! On Sunday, Nov. 1, experience a super groovy evening on the Zach Theatre campus for their "Songs Under the Stars" series. Enjoy the fall vibes while listening to a 1-hour themed "Motown Grooves" performance. Austin legend Judy R. Arnold will be singing classic Motown hits from musical greats like Aretha Franklin while other performers will take on other legendary soul-filled tunes. Get your tickets

here.
8 Top Picks for Socially-Distanced Halloween Fun in Austin
It's time to get spooked, friends! While Halloween looks a bit different this year, there are still a lot of exciting local things you can do to celebrate this ghosts and goblin-filled holiday. Whether it's a virtual event online or a safe socially-distanced event in and around the city, below are Ellevé's top frightfully fun picks for Halloween adventure in Austin!
1. Nightmare on Willie Nelson Boolevard: A Haunted Tour of ACL Live

Get in the spooky spirit at one of Austin's most iconic venues this weekend! Enjoy a Halloween-style guided tour of ACL Live, which includes exploring rock photography galleries, hearing behind-the-scene stories and "haunted" tales, plus other exciting themed surprises. Legendary live musical performances from musical greats like Johnny Cash will be playing throughout. All participants are required to wear a mask, social distance and complete a health check upon entry. Get more details here!
2. Halloween Children's Concert

The Austin Symphony Orchestra's annual Halloween Children's Concert is going virtual this year! Experience the enchanting and energetic musical performance from the comfort of your home. Perfect for families, the concert's theme is "Fantasy and Fable: A Fantastic Fabulous Mix of Sorcery, Enchantment, and Magic," so if you or your kids are Harry Potter fans, you'll be pleased to know the film's most beloved songs are sure to be featured! Learn more

here.
Let's Find Your Next Home
Luxury high-rise living in Austin could be yours at 301 West Avenue in Market District! Experience unparalleled panoramic views of Lady Bird Lake, West Hills and the State Capitol from your living room with floor-to-ceiling windows, a spacious open layout and modern features! 
This 2 Bed/2 Bath 40th floor dreamy condo at The Independent includes access to two floors of high-end amenities, including a yoga studio, theater, gym, pool, outdoor terrace and more. Plus, the Shoal Creek Trail and Lady Bird Lake Trail are only steps away! 
Ready to experience everyday resort-like living in one of Austin's most alluring neighborhoods? 
Click here for the full listing or message me to
schedule a showing!
Congrats to our clients for selling this lovely Windsor Park home! I was honored to help them purchase this home 10 years ago, and with our Concierge program, we were able to make improvements to the home to get them the highest sales price possible. After the remodel and some beautiful staging, we received multiple offers and a final sales price that was higher than expected. The outcome was happy sellers and happy buyers, which is always what we are shooting for!
Private Exclusive Listings
Our team has access to listings 
that are not yet on the MLS - let me know
 if you'd 
like 
to learn more!
2211 E 5th Street


3 Bedrooms 

Gorgeous modern architecture, private garden entrance, beautiful built-in appliances.
13501 Metric Blvd., Unit 28


Scofield Farms

Beautiful interior modern design, gorgeous quartz kitchen counters, spacious office room.
If you were forwarded this e-mail and would like to receive my weekly newsletters, click below to subscribe!
© Compass 2020 ¦ All Rights Reserved by Compass ¦ Made in NYC
The information contained herein does not purport to be complete nor, necessarily, accurate and should be independently verified; nor does it represent or constitute a legal analysis or financial advice. All of the financial projections and/or conclusions are provided for illustration purposes only. Compass and its agents disclaim any and all liability for representations and warranties, express or implied, contained in, or for omissions from, the information contained herein or any other written or oral communication transmitted or made available to the recipient. This represents an estimated sale price for this property. It is not the same as an opinion of value in an appraisal developed by a licensed appraiser under the Uniform Standards of Professional Appraisal Practice.
marketingcenter-greateraustin-austin