Austin Mural Location: Smart City ATX |
Photo Credit: Austin Monthly
Happy Saturday, Y'all! There were a lot of big openings in Austin this past week, including the highly-anticipated three-level mega HEB grocery store that just opened in Tarrytown. It features a spacious BBQ restaurant inside (perfectly fitting for us Austinites) with outdoor seating, a coffee shop, a full bar, a takeout pizza spot, and more! Sounds pretty cool, right? Also, the new restaurant Ember Kitchen and Subterra Agave Bar is officially open at the historic Seaholm Power Plant and looks like another worthy ATX foodie spot to add to your must-try list. (See below for more trending Austin food news!)
With so many new restaurant and store openings and many more anticipated openings yet to come this year, you can't help but think about the city's continued expansion. Austin is the fastest-growing major metro area in the U.S. — expanding by a third in the past ten years to quickly become the eleventh-largest city so far. And timely enough, The New Yorker recently published an eye-opening article related to this, titled "The Astonishing Transformation of Austin," which beautifully shares one longtime Austinite and writer Lawrence Wright's deep and insightful reflection on this evolution of Austin over the past few decades.
Even if you're not a local, it's a really fascinating perspective piece that truly dives into the past vs. present vs. future complexities of Austin's explosive growth, and more particularly, its tech boom and what this all means for the city's residents. I highly recommend checking it out! I've shared the article further down below, and if you read it or listen to the audible version, I'd love to know your thoughts. (P.S. as with most New Yorker articles, it's a bit lengthy, but I promise it's worth it!)
10 Kitchen Trends That Will Dominate 2023, According to Top Design Experts

"The past year has lent itself to bold new design moments that began with happy hues, flirted with Art Deco, grappled with Barbiecore-meets-home-decor, brought back the mythical furry floor fad, and catapulted into a new maximalism (viva la vita excessive!). And going into 2023, no space is whetting our collective appetite for what will be in vogue, decoratively speaking, more than the kitchen," says Elle Decor.
"We spoke with the industry's top trend predictors who all agree that this year, dining in will be as extravagant as the occasional night out. So here are the top 10 kitchen trends that will command our culinary spaces in 2023."
1. Colorful Kitchens Will Dominate Our Domiciles

"Gone are all-white Insta-famous kitchens. Think yellow lacquered kitchen cabinets, flamboyant pendants, and geometric mosaics."

2. Statement Stone Backsplashes Are the Slab of Choice

"For both countertops and backsplashes, we're seeing unique and uncommon colors, along with bold patterns and veining,"

3. A Secondary Prep Kitchen Is on Everyone's Wishlist

"With the option of being transitional or closed off behind doors, these secondary spaces can house everything from additional refrigeration and warming drawers to built-in coffee systems, wine storage, dishwashers and more."

4. Fluted Islands Are Making Huge Waves

"This pleasing repeated scallop-shaped ridge design that harks back to early Egyptian times adds warmth and texture that is bold without being too noisy."

Click here to continue reading the full article from Elle Decor on the Top 10 Kitchen Trends for 2023.
Looking for any other home or interior design resources? I have a ton of great recommendations.
Feel free to reach out!
Your Guide to All Things
New & Noteworthy
in Austin
The Astonishing Transformation of Austin


"

My town, once celebrated for its laid-back weirdness, is now a turbocharged tech megalopolis being shaped by exiles from places like Silicon Valley. A person can live in many places but can settle in only one. You may not understand the difference until you've"

...

keep reading.

Top Picks for Things to Do
St. Elmo Brewing Presents Winter Walkabout at The Yard

10 businesses along St. Elmo Rd. are teaming up quarterly to showcase food and beverages crafted from a special ingredient. This season, it's chocolate! Stroll down the street and enjoy chocolate themed coffee, wine, beer, n/a beverages, cocktails and food.

Click here for more info.
Broadway in Austin: Disney's Aladdin


There's still time to get tickets for Sunday to see 'a whole new world' at Disney's Aladdin, the hit Broadway musical. This thrilling new production is filled with unforgettable beauty, magic, comedy and breathtaking spectacle!

Click here for more info and tickets.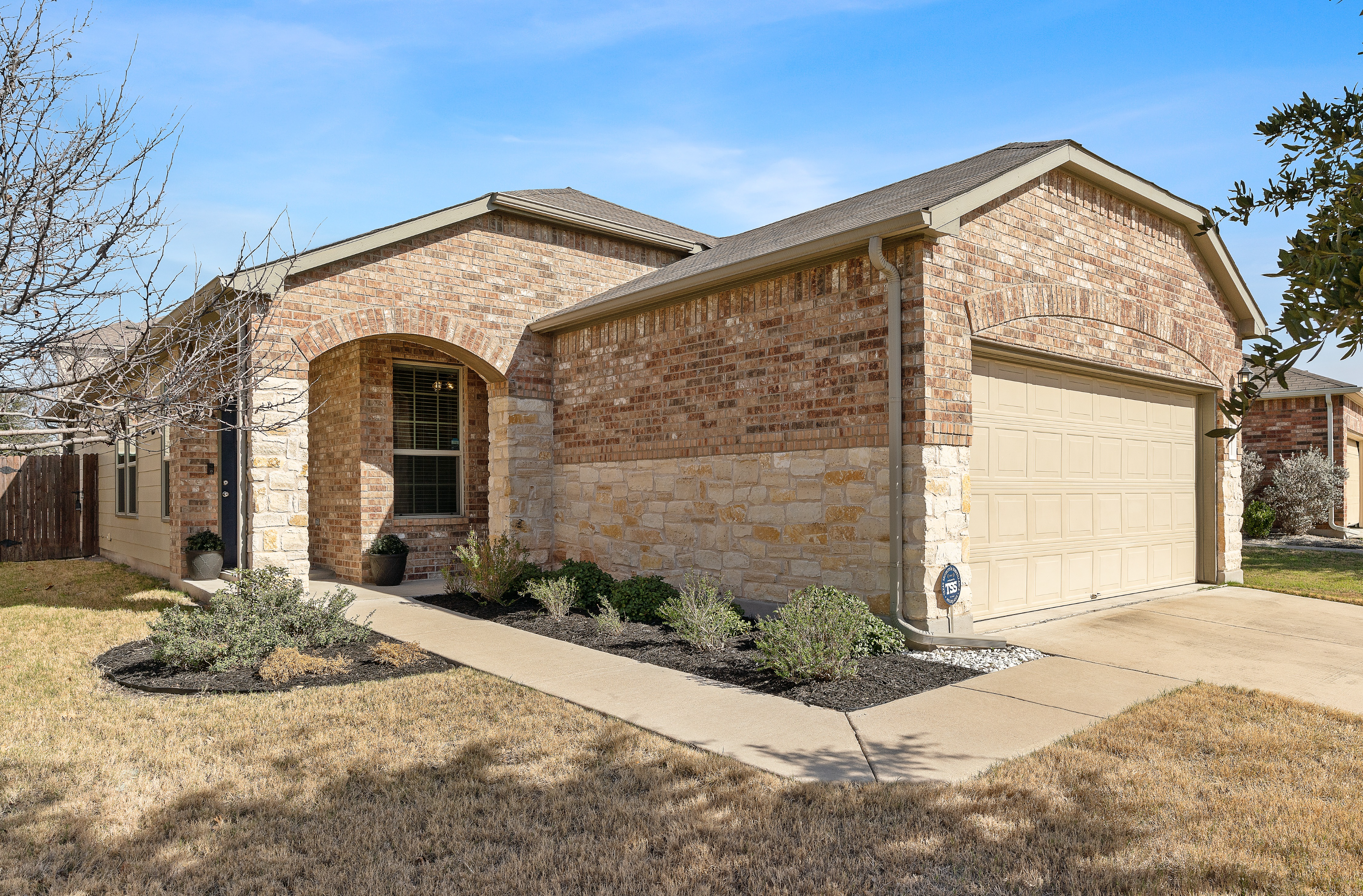 1404 Meadowsouth Lane,
Austin, TX
3 Beds | 2 Baths | 1,264 SF
A beautiful and immaculate 1-story house in the heart of the Hollow at Slaughter Creek that features
a nice open floor plan with a spacious living/dining/kitchen area, a lovely, landscaped backyard with a great covered patio, and many upgrades, including sophisticated hardwood floors throughout and solar panels.
Click here to see the full listing and reach out to schedule a tour!
Congrats to our wonderful client for recently going under contract on this gorgeous property in the charming Lakeway area!
If you were forwarded this e-mail and would like to receive my weekly newsletters, click below to subscribe!
© Compass 2023 ¦ All Rights Reserved by Compass ¦ Made in NYC
The information contained herein does not purport to be complete nor, necessarily, accurate and should be independently verified; nor does it represent or constitute a legal analysis or financial advice. All of the financial projections and/or conclusions are provided for illustration purposes only. Compass and its agents disclaim any and all liability for representations and warranties, express or implied, contained in, or for omissions from, the information contained herein or any other written or oral communication transmitted or made available to the recipient. This represents an estimated sale price for this property. It is not the same as an opinion of value in an appraisal developed by a licensed appraiser under the Uniform Standards of Professional Appraisal Practice. Photos may be virtually staged or digitally enhanced and may not reflect actual property conditions.