Mural Location: 2131 East Cesar Chavez Street |
Photo Credit: heywoodhotel.com
If you started a search sometime over the past couple of years and gave up because it was so stressful, you aren't alone! But, I have good news — now might be an excellent timeframe to explore the possibility of restarting your search. Currently, the mortgage rates are still yo-yoing back and forth, which has a lot of people feeling uncertain. I think there is a lot of opportunity for a buyer who is willing to shop not quite at the top of their price range (so they don't have to worry about the interest rate fluctuations) to get a home that checks more of their "wants and needs" boxes than is usually possible when the market is more competitive. I am always happy to have a conversation about the pros and cons of buying — looking through the lens that is the unique combination of your personal situation and the current market.
Not One, Not Two, But Three Historic Homes in Downtown ATX Are on the Market

"Taking up half a city block on the intersection of West Seventh Street and San Antonio Street are three historical homes now for sale as a unit.
The homes, located at 404 W. Seventh, 705 San Antonio, and 711 San Antonio, are being sold by attorney Mark Mueller, who has stewarded the properties for more than two decades. The W. Seventh home was converted to a headquarters for his law practice, and 705 San Antonio served as his private residence. The third house was home to various philanthropic projects throughout the years that pertain to entertainment, music, and art," says Austin Monthly.
Click here to keep reading the full article from Austin Monthly magazine.
Are you (or someone you know) a current renter looking to buy your first home? I'd love to help! Reach out!
Your Guide to All Things
New & Noteworthy
in Austin
Mesa Rim Climbing Center Opens in North Austin

"

This new climbing gym is really going to rock your world.

Mesa Rim Climbing Center is Austin's newest rock climbing gym at 1205 Sheldon Cove. With 50,000 sqft of space, 55-ft tall climbing walls, and bouldering terrain, Mesa Rim is one of the largest

"

...

keep reading.

Top Picks for Things to Do
LCRA Parks Presents 'Savor the Outdoors'

Enjoy LCRA Parks next event in their farm-to-table culinary series, Savor the Outdoors, featuring food from local farms and ranches at Pedernales River Nature Park. The dinner event will feature an open-fire menu with tastings from Texas Beer Co, and more.

Click here for more info and tickets!
Vista Brewing Presents Driftwood Heritage Festival

Come out to this family-friendly festival that supports the Driftwood community! Enjoy

live music and on-site activities, shop local vendors, delight in Vista Brewing's food/drink, + meet members of the Driftwood community to learn about the history and future of this agrarian community.

Click here for more info.
ATX Paddle to Remember 2023

Happening today! Come out to Lady Bird Lake and 'Paddle to Remember' in your choice of a kayak, canoe or stand-up paddleboard (SUP) to benefit Alzheimer's research, caregiver support and advocacy. Tickets start at $30, and all registrants are entered for a chance to win various prizes. Click here for more information and to purchase tickets.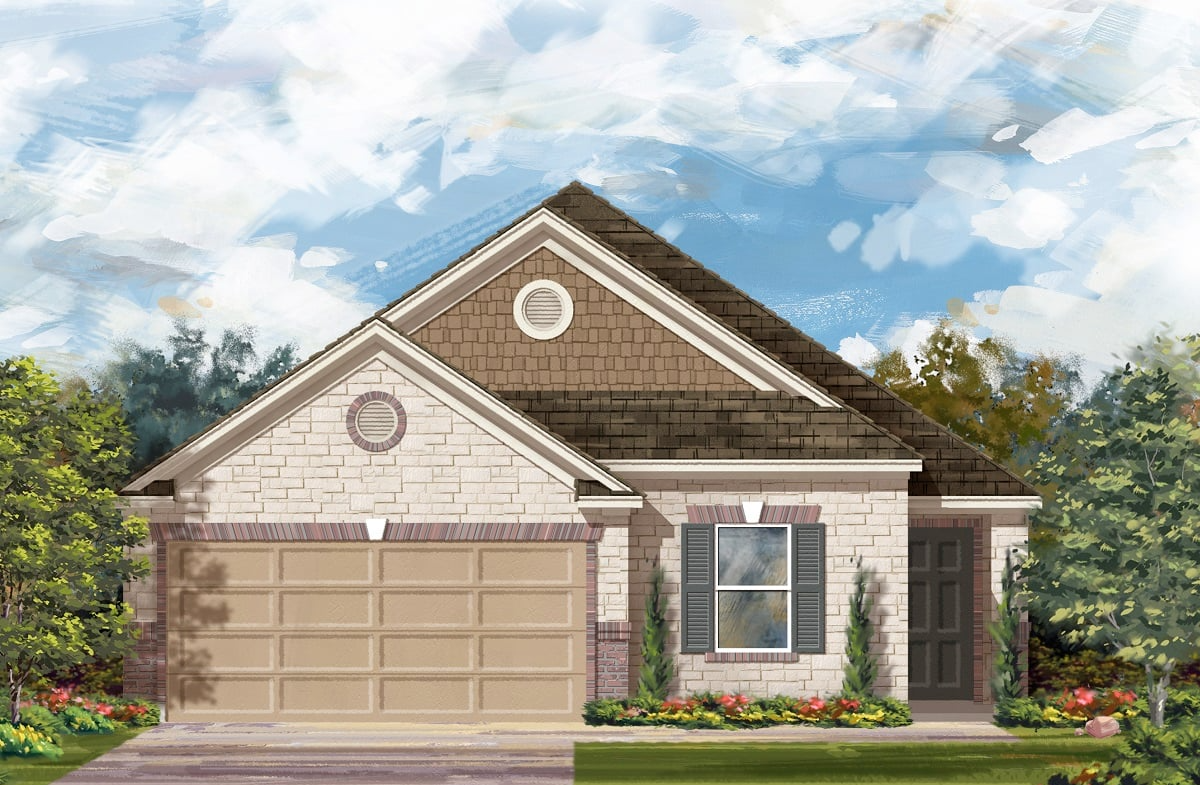 Congratulations to our clients for closing on this beautiful 4-bedroom new construction home in Maple Creek. Our clients went under contract on a different home in this community last spring, when the market was much more competitive with fewer options than buyers have this year. And this January, we were able to renegotiate and get them into a different home they loved even more than the original one they were under contract for! We truly couldn't be more excited for them and hope they enjoy this new beauty for years to come.
If you were forwarded this e-mail and would like to receive my weekly newsletters, click below to subscribe!
© Compass 2023 ¦ All Rights Reserved by Compass ¦ Made in NYC
The information contained herein does not purport to be complete nor, necessarily, accurate and should be independently verified; nor does it represent or constitute a legal analysis or financial advice. All of the financial projections and/or conclusions are provided for illustration purposes only. Compass and its agents disclaim any and all liability for representations and warranties, express or implied, contained in, or for omissions from, the information contained herein or any other written or oral communication transmitted or made available to the recipient. This represents an estimated sale price for this property. It is not the same as an opinion of value in an appraisal developed by a licensed appraiser under the Uniform Standards of Professional Appraisal Practice. Photos may be virtually staged or digitally enhanced and may not reflect actual property conditions.